Western Australian Museum, Kalgoorlie-Boulder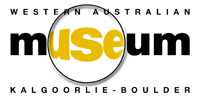 The Museum is a branch of the Western Australian Museum. It is housed in a modern building dominated by a massive mining headframe attached to an old hotel - all within botanical gardens - containing genuine and replica buildings showing aspects of goldfields life. The exhibitions change regularly and include travelling displays from across Australia. The emphasis is on the period of the gold rush (1893) and its effect on the region's social structure and ecology. Other aspects are included such as the presence of the pastoral and sandalwood industries. The gold vault with the priceless WA State gold collection is the centrepiece of the display.
Address:
17 Hannan Street, Kalgoorlie, WA
Facilities:
Wheelchair access, lifts to all floors, shop, refreshments, education programs, lectures, research facilities.
Collection:
5,000 items; 2,500 objects; 2,500 photographs
Items
Brooch
Hannan's Brooch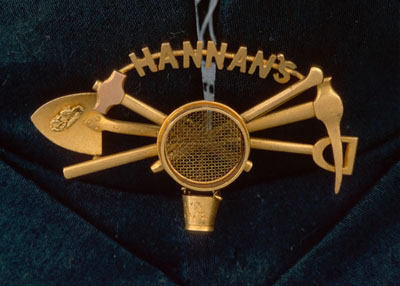 Creator:
George Richard Addis, Kalgoorlie
Description:
Gold "digger" brooch with tools and bucket attached.
Dryblower
Lorden's Patent Dryblower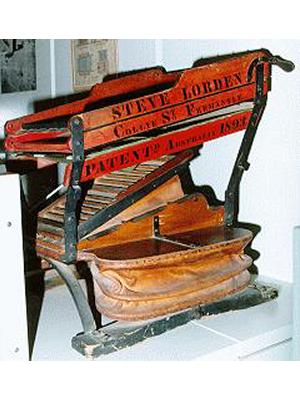 Creator:
Stephen Lorden 1893
Description:
Dry blower for separating gold from other material, with camel saddle.
Bicycle
Mulga Bill's Wooden Bicycle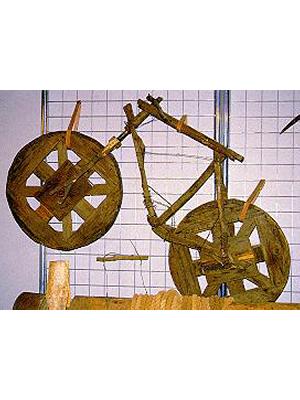 Description:
Hand built made from packing cases and meat tins.
Fire pump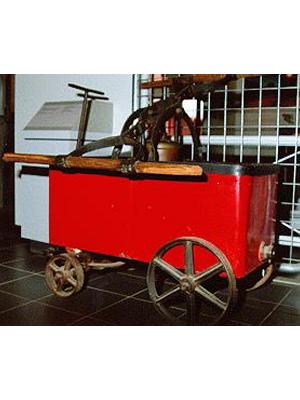 Creator:
A W Dobbie and Co, Perth
Description:
Hand operated fire engine and pump.
Map cylinder
C Y O'Connor - Coolgardie Water Supply Scheme
Description:
Map cylinder marked with the name C Y O'Connor.