Eliza and Joseph Newman Folk Museum
The collection of this folk museum is 95 percent local and visitors enjoy its hands on approach. Of special interest is a 110 year old church, the old boarding house, a converted movie prop and a range of working machines. Includes military museum, blacksmith shop, tack room, rock and mineral display room, large shed containing machinery and workshop, said by visitors to be one of the best and biggest of its type in the country
Address:
84 High Street, Bowraville, NSW
Hours:
Tuesday, Saturday and Sunday 10.00am - 3.00pm, Wednesday and Friday 10.00am - 12.30pm, School holidays daily 10.00am - 3.00pm. Also by appointment.
Admission:
Adults $1.15, Children $0.55
Facilities:
Wheelchair access to most areas, guided tours by request, school group programs, Church available for all services, area for community meetings etc, brochure.
Collection:
Approximately 20,000 items. Anything and everything related to history of Nambucca Valley. Includes the Nambucca District Combined Services Museum Inc. (military museum), includes Eve Knight rock and mineral collection.
Items
Nursery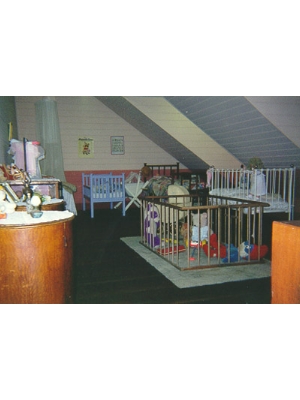 Description:
Collection of nursery and baby related items, nursery furniture, toys etc.
Collection of cots, cribs, dolls, prams.
Rock and Mineral Display
Eve Knight Rock and Mineral Display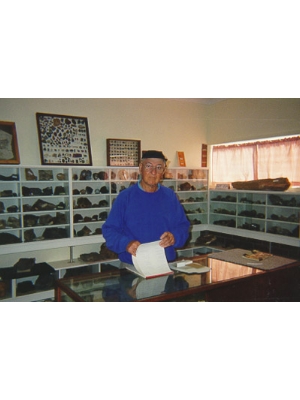 Description:
Mounted on stand for visitors to try.
This display was originally the Orara Rock and Mineral Museum at Nambucca Heads. Donated by original owner collector.
Altar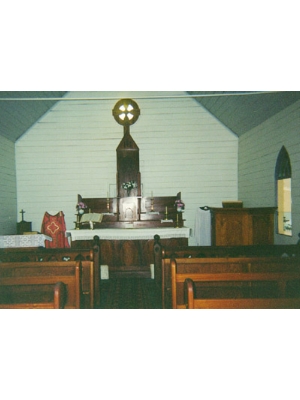 Description:
Red cedar altar, built by local builder from 111 year old Catholic church.
This was one of many pieces of furniture made by William Ryan. Cedar cutting was the reason for settlement of the Nambucca Valley.
Philatelic display
Max Hill Memorial Gate
Description:
Collection of Australian First Day Covers from 1985 plus several others, stamps back to the late 1800's
Began with some donated collections and continued by an interested person. Also annual collections sold by Australia Post, each year since 1985.
Sulky
Description:
Restored one seat sulky
School children get a feel of sulky transport during organized school visits.