Quilt No.770PHM - Powerhouse Museum
Maker
Maker:
Amanda Hards & May Kennedy
Description:
"A double bedspread composed of Suffolk puffs of fine white cotton, each puff measuring 50mm in diameter. The puffs are hand stitched together, with crochet worked in the spaces in between. A deep frill of white cotton has been added to three sides of the quilt. Two matching pillow shams have been made from 30mm puffs; each sham is edged with a generous bias cut cotton frill on all four sides." [PHM]
2770 x 2560mm
History:
"Amanda Hards and her sister May Kennedy of Bathurst made the quilt for Amanda's son Edward (Ted) between 1910 and 1920. Amanda made the Suffolk puffs and stitched them together while May worked the crochet in the spaces between the puffs.
"The quilt was given to Edward Hards by his mother Amanda Hards and her sister May Kennedy. Edward treasured this quilt, and also a filet crochet coverlet and pillow sham made for him by May Kennedy. After Edward's death, his wife Jean Ardini of Manly Vale donated both bed covers to the Powerhouse Museum. It was her wish to keep the two quilts together." [PHM]
It is used for research and exhibition purposes only.
Story:
"Amanda and May Kennedy were born in Campbelltown, and moved to Lambert Street, Bathurst. Not much is known about Amanda's husband except that he was a grazier in the Bathurst area; although he and Amanda did not live together he kept in touch with his son. May Kennedy had an accident during her childhood and had misshapen feet. She was once engaged, but her fiance died and she never married.
The sisters were very close and raised Edward, whom they adored, together. Amanda worked as a seamstress while May stayed at home to look after Edward. She did crochet for other people as well as working a filet crochet coverlet to her own design for Edward. Amanda's Suffolk puff quilt was said to have won a prize at the Bathurst Show, but there are no surviving records for the period. Between 1914 and 1916, Amanda consistently won first and second prizes in the underclothing sections of the Royal Easter Show.
Amanda died in 1920 when Edward was fourteen years old. His aunt May Kennedy died in the early 1940s, around the end of the war. The women were buried as requested in the same grave at Kelso. Edward changed his name from Hards to Ardini by deed poll, as he and his wife Jean were in the entertainment industry as magicians." [PHM]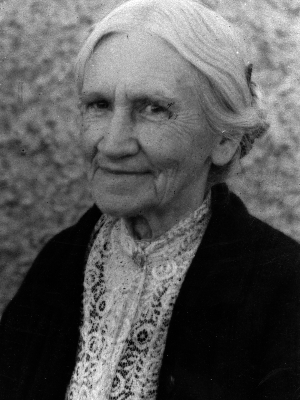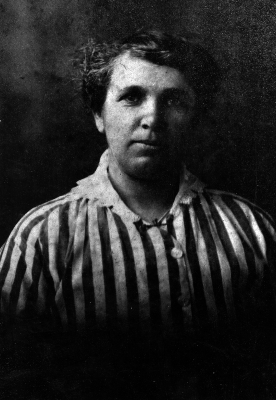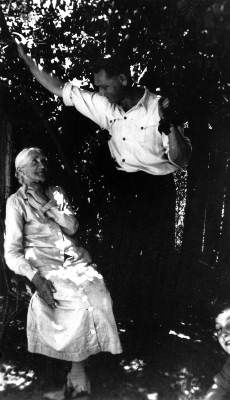 Related Quilts:

Small square piece of crazy patchwork in silks and taffetas. Many of the seams are oversewn with decorative embroidery stitches. There is a calico backing.
550 x 550mm

Rectangular quilt of print and plain
cottons pieced in squares and rectangles within 2 frames, the inner border or frame of blue/green check material, then 2 rows of squares and rectangles, the outer frame of a grey and red geometric pattern and 2 rows of squares or rectangles. Backing of plain fabric. Machine stitched on a treadle machine.

The top is machine pieced patches of used clothing. The backing is large pieces of dress materials and either end patches similar to the top. The padding is a chaff bag or similar with patches of worn, matted children's jumpers sewn directly on to it.
1400 x 1150mm

Cotton quilt made in the USA. The pattern is 'Nine Patch'. The quilt is machine pieced and hand quilted. The backing is cotton material possibly shirting. The padding is cotton.
1702 x 1702mm

Block pattern consisting of a circle, hexagon and circle within a square. Cotton dressmaking fabrics with a few plain creams. Hand pieced and hand quilted. At some stage has been machine reinforced. Now faded, worn and damaged especially one end. Quilting pattern is four leaf clover inside large cable. The backing is 4 different pink toned fabrics in longitudinal stripes. Cotton batting. 2620 x 2300mm

Grandmother's Flower Garden, also known as French Bouquet. The quilt comprises 181 flowers. No padding is used. Each flower has seven hexagonal patches, cut from a metal template pattern. Floral and plain silk materials are used and mounted on pale blue moire taffeta.
3050 x 2031mm