Bagot's Fortune
A magnificent Northern French Romanesque building. Built in 1866 as the Baptist Church with two floors. This is complimented by an extensive undercover display area for the agricultural, industrial and transport history of Kapunda. Bagot's Fortune is managed by the Kapunda Historical Society Inc. See separate Guide listing for their other venue, the Kapunda Museum.
Address:
5 Hill Street, Kapunda, SA
Hours:
1pm-4pm daily, except from June to Aug 1pm-4pm, Sat & Sun and public holidays and school holidays
Admission:
Combined entry to Bagot's Fortune and the Kapunda Museum: Adults $5.00, Concessions $3.00, Children $2.00, Family $12.00 (combined with Bagot Fortune)
Facilities:
Guided tours, educational tours, wheelchair access, public toilets and shop nearby
Collection:
Extensive collection of the social, commercial, industrial and agricultural history of Kapunda.
Items
Horse Drawn Vehicle
Run About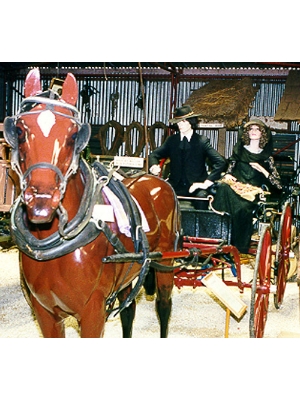 Description:
2 Seat Vehicle
Cross Compound Steam Engine
"Hawke" steam engine
Description:
20"x12"x24" Stroke cross compound steam engine
From Wadlow's Timber Mill
Printing Press
Albion Press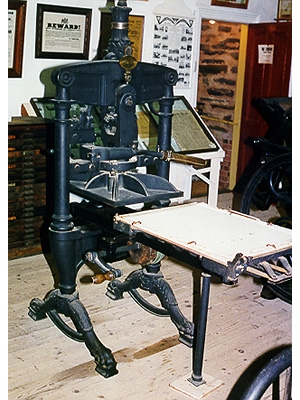 Description:
Hopkinsons no. 4200
Printed first "Kapunda Herald" in 1864
Mineral Collection
Kapunda School of Mines Mineral Collection
Description:
Teaching mineral collection
From Kapunda School of Mines
Post Office
Allendale North Post Office
Description:
Galvanised Iron - Timber Frame
From Allendale North via Kapunda