Archives Office of Tasmania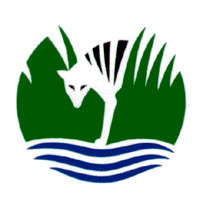 The Archives Office of Tasmania, established through the provisions of the Archives Act 1983 (and previous archival legislation) is the repository for all Tasmanian government records which are no longer of immediate administrative use but which are considered worthy of permanent or long-term preservation. It is currently administratively linked to the Department of Education.
Address:
77 Murray Street, Hobart, TAS
Hours:
Monday - Wednesday & Friday 9:30am - 5:00pm; Thursday 9:30am - 8:45pm. Last Saturday of each month except December 10:00am - 4:00pm.
Admission:
Free. Charges apply for various services, eg. copying of material - see the website for details.
Facilities:
Research services, access to records, geneological resources, publications,
Collection:
The Archives Office holds many thousands of linear metres of records, the vast majority of which are those of State and local government agencies.

The statutory definition of 'records' is extremely wide, covering, for example, letters, minutes, reports, financial records, maps and plans as well as a variety of formats; such as paper, photographs, microfilm, sound recordings, film, video and computer based records.

Records of all government departments are held and those of many statutory authorities, committees and boards of inquiry. Records are held from all local councils and many of their predecessors in local government such as town boards and road trusts. Records are also held on a number of Tasmanian companies, churches, community organisations and associations and individuals. These include minutes correspondence, share registers, baptism, marriage and burial registers, diaries, ships' logbooks and financial records.

The Archives Office has a collection of photographs of events, places and people of Tasmanian interest ranging from the beginnings of photography in the 1850s to the present day. Substantial quantities of film and video material are also held.

The Archives Office also holds virtually complete sets of all newspapers published in Tasmania.