Subiaco Museum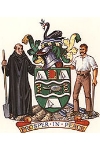 Very early suburban development in Perth, Western Australia with interesting variety of architecture in the area, colourful history, strong local community awareness.
Building - 1923 heritage building, originally an electrical sub-station. Became the Subiaco Museum in 1975, with five gallery spaces.
Address:
241 Rokeby Road, Subiaco, WA
Hours:
Tuesday to Sunday 2.00pm - 5.00pm
Facilities:
Wheelchair access, Education programs, Brochure.
Collection:
The scope is limited to the geographical area of the city of Subiaco, taking in the suburbs of Subiaco, Shenton Park, Jolimont and Daglish. However the scope is wide in terms of time and in its coverage of all aspects of local cultural history. Social change eg The "Gentrification" of former industrial areas is well documented in the Photographic collection.
Items
Aboriginal Artefact
Aboriginal (Noongar) symbolic message stick.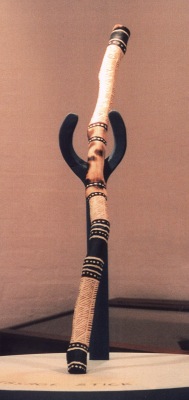 Description:
Aboriginal message stick - symbolic, larger than traditional message stick. Carved from the local bush timber by Aboriginal artist, Shane Pickett who also painted the decoration on its surface. Commissioned by the Museum as part of its commitment to Aboriginal/White Australian reconciliation.
Subiaco, Western Australia, Perth
Built structure
House façade and veranda once at 210 Park Street, Subiaco.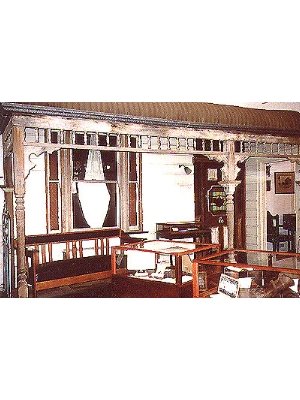 Creator:
Unknown. Re-constructed by Richard Diggins and Colin Moore.
Description:
Cottage façade, timber and iron. Veranda - "Bull nosed", window and front door with stained glass window, knocker and number. The house was demolished, mid 1970's with others at the western end of Park St. to create space for a car park. It is a typical Subiaco workers cottage. The façade was donated by Cape Demolition Co. to the Subiaco Historical Society at a time of heightened awareness of heritage architecture and mass demolitions.
Subiaco, Western Australia, Perth
Church Pulpit
St Andrew's Anglican Church Pulpit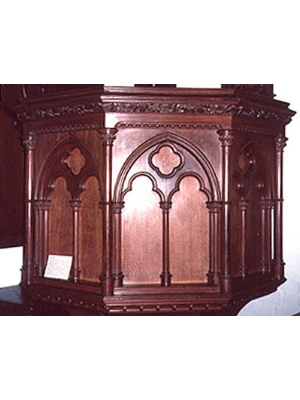 Creator:
Whittaker Brothers, carpenters and timber merchants.
Description:
Pulpit, wooden, octagonal base. Two panels of the octagon are omitted from the upper section allowing access to the clergy. Decorated with gothic arches and acorn and oak leaf motif. Octagonal pulpit made of Jarrah and She-Oak timber. Stands 2 metres high.
Subiaco, Western Australia, Perth
Photograph
Amy Johnson meets Mayor George Olney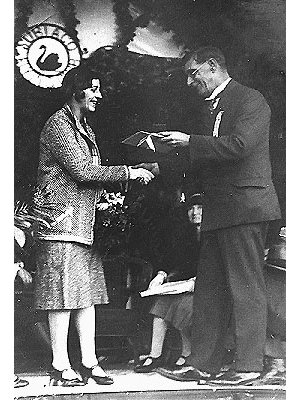 Description:
Aviator, Amy Johnson meets Subiaco's Mayor George Olney, during her visit to the Subiaco Flying Club's air field in July 1930. This was one of her gala appearances during her Australian tour.
Subiaco, Western Australia, Perth
Photograph
Sunbeam Villa, Subiaco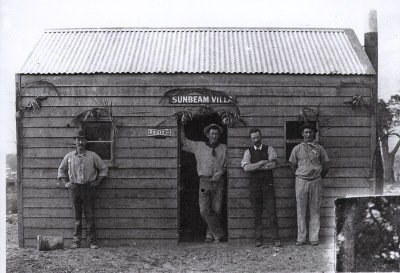 Description:
Whittakers 'Kit' homes consisted of pre-cut timber and other materials, often erected by the householder over the weekend. Several styles and sizes of dwelling work offered. Many residents of Subiaco moved from tents into these cottages.
Subiaco, Western Australia, Perth