Woolmers Foundation Inc.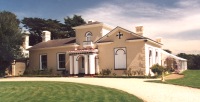 Woolmers is of outstanding cultural significance because it has continuous association with the one family (Thomas Archer and his descendants), providing and encapsulated record of six generations of the family and the changes to their lifestyle, from the time the land was first settled in the Longford area, to the death of the last heir in 1994. It is the longest association in Tasmania. Woolmers has small museum status.
Address:
Woolmers Lane, Longford, TAS
Admission:
Adults $15.00, Seniors $13.00, Students $7.00 (includes guided tour of house. Self guided tour of grounds and rose garden)
Collection:
Apart from the original house (1819) and the new additions in 1840's. The Extant outbuildings, workshop, cottages plant and artefacts are a unique record of the scale of operations of a substantial colonial pastoral estate. The Artefacts on the estate include plant, machinery, furnishings, soft furnishings, paintings, journals, family papers, sporting equipment and toys.
Items
Dinner Service
Royal Worcester China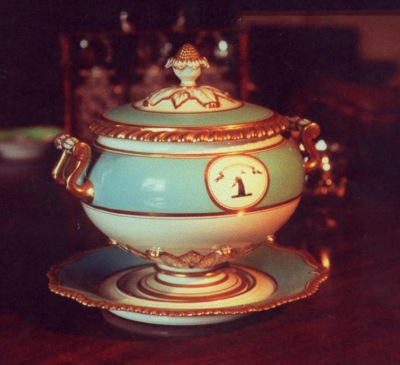 Creator:
Flight Barr and Barr
Description:
Family Crest, Celestial blue with gold edges. 100 piece dinner service ordered by Joseph Archer, Hobart Town, Van Diemans Land.
Longford, Australia, Tasmania
Windmills
Horse drawn, wooden and metal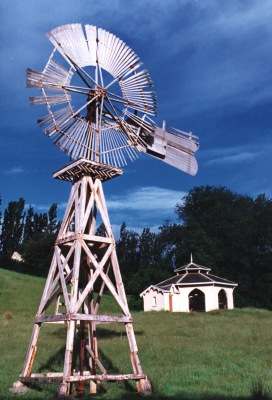 Description:
The timber windmill is significant because it is part of the second system of water supply between the river and the estate. It is probably unique. In use from the 1890's to 1920's. The iron windmill indicates the third technological change in supplying water. 1820's - 1975.
Longford, Australia, Tasmania
Furniture
"Gillows" drawing room furniture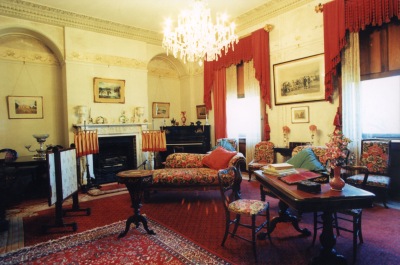 Creator:
Gillows Cabinet Makers
Description:
Ordered by the Archer family 1839 intact drawing room collection (Rosewood).
Longford, Australia, Tasmania
Shearing Shed
Shearing Shed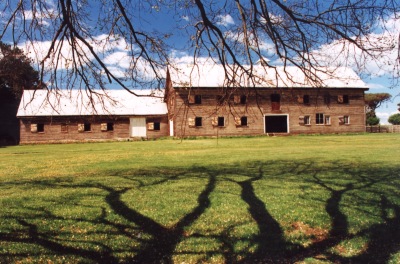 Creator:
Commissioned by Thomas Archer I
Description:
Probably the oldest shearing shed in Australia. Little changed since 1850's. In excellent condition.
Longford, Australia, Tasmania
Italian Paintings
Italian Paintings
Creator:
Italian Artists 1700's
Description:
1. Bartolomeo Pedon "Rural Scene with river" dates from 1720 - Venetian landscape
2. Guiseppe Iais "Stock Crossing" Early 18th Century Venetian landscape painter
3. Monsu Alto "Ships in the Harbour" approx 1707
Longford, Australia, Tasmania, Venice, Italy