Kingaroy Bicentennial Heritage Museum
The Museum is housed in the old power-station building, situated directly opposite the peanut silos in the town's Heritage Precinct. Other historic displays are located in Shire's earliest Council chambers and in Carroll's Cottage (the first building constructed in Kingaroy).
Address:
124 Haly Street, Kingaroy, QLD
Hours:
Tuesday - Friday 9:00am - 4:00pm, Saturday 9:00am - 2:00pm
Admission:
Adult $5.00, Pensioner $4.00, Student $1.00
Collection:
The Museum's collection includes machinery used in local agriculture and the district's peanut industry. There is also a collection of tools used in trades such as carpentry, blacksmithing, dairying and the timber industry, as well as household items. The Museum also holds photos and a limited local archival records.
Items
Patchwork Quilt
Bicentenary Quilt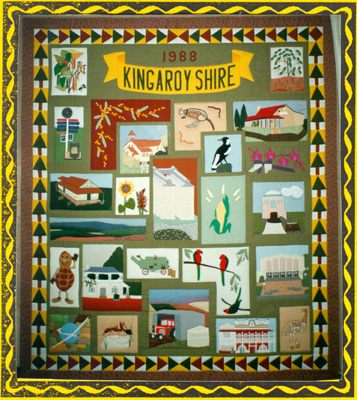 Creator:
The Kingaroy Bicentennial Quilting Group
Description:
This patchwork quilt depicts Kingaroy's culture and various aspects of the district's history. The quilt took six months to plan and nine months to complete, with members working on separate sections and then assembling the finished work.
Farm Machine
Stationary Peanut Thresher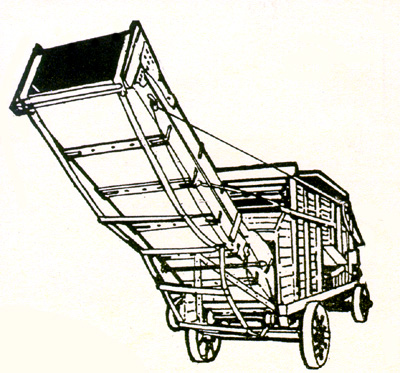 Description:
This thresher was built by Mr Stozenberg of Kingaroy for use in the local peanut industry. It is still in working condition, and is powered by a tractor engine via a belt from thresher to tractor.
Farm Machine
Peanut Thresher
Description:
This thresher was run by pedal power, using an old bicycle. It was used in the very early days of Kingaroy's peanut industry.
Historic Home
Carroll Cottage
Description:
This was the first house built in Kingaroy. It is fitted with furniture and other domestic items from the early 1900's and is open for viewing by appointment.
Historic Building
1913 Council Chambers
Description:
This building housed the first council chambers for Kingaroy Shire Council. It holds a historic display of early schooling items as well as photographs.