Bust of Lloyd Rees, 1959-1961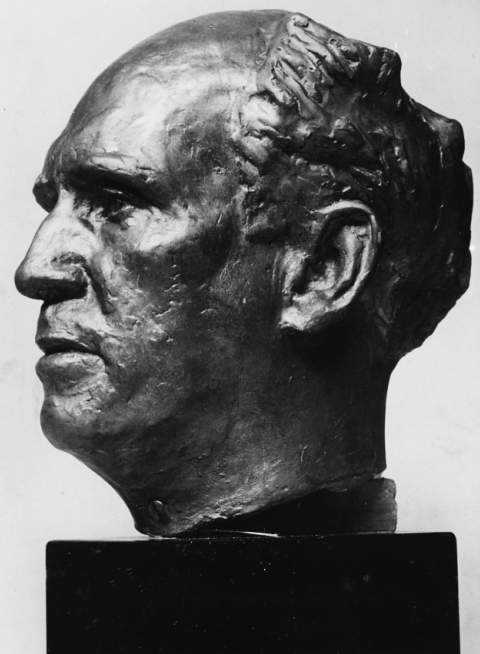 Description: life-sized portrait bust.
Dimensions: 29.5cm high 21cm wide
Provenance: Purchased by QAG in 1944
Notes: Purchased on the recommendation of Professor H C Richards, who had originally wanted to purchase the bust for the University of Queensland. Originally Daphne Mayo wanted to depict her life-long friend as a philosopher in a monk's gown, but Lloyd Rees did not favour this.