Women's War Memorial, ANZAC Square, Brisbane, 1930-1932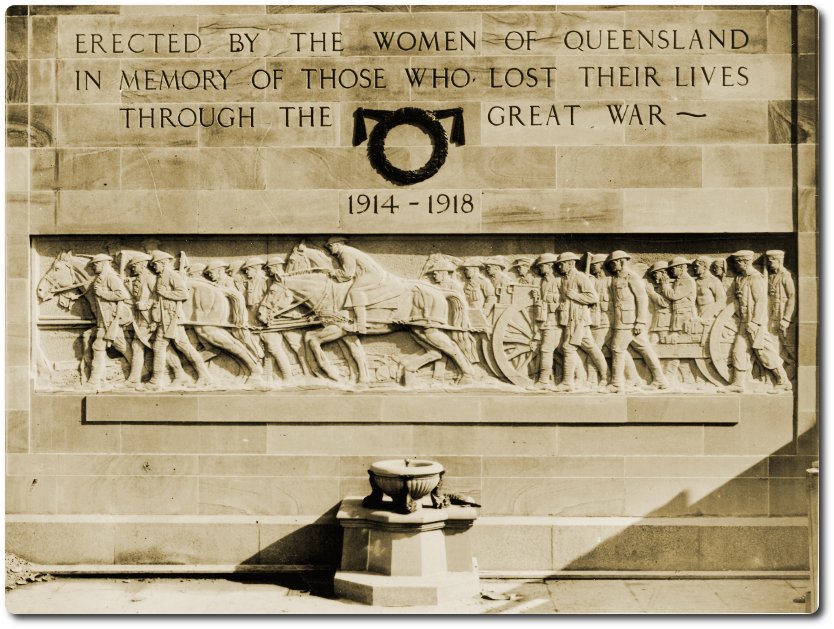 Description: Recessed bas relief panel of military procession of soldiers, horses, sailors and nurses proceeding to the left. Carved in Helidon sandstone and set into the south western side of the Ann Street wall of the Brisbane War Memorial.
Dimensions: 130cm high, 610cm wide
Notes: The military procession was described as "the figures shown represent the personnel of the Royal Australian Navy and the Australian Expeditionary Forces, including Field Artillery, Engineers, Signallers, Infantry, Pioneers, Machine Gunners, Army Service Corps, Army Medical Corps, Nurses, Veterinary Corps and Flying Corps, in an earnest, purposeful march pressing forward with eagerness and intent as they follow their unseen leader through batte to the Great Beyond".