A Student's Head, 1921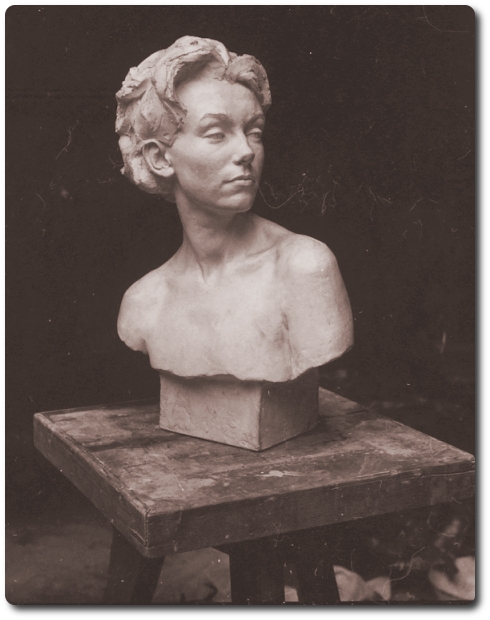 Description: Life-sized portrait bust of a fellow female student at the Royal Academy, including shoulders
Dimensions: 55cm high, 37cm wide
Notes: Awarded silver medal at Royal Academy, 1922 for 'a bust from life'. The head was one of four of Daphne May's Royal Academy works displayed in the window of Beale and Co of Brisbane in July 1923.
Provenance: Given to Wattle Day League under the terms of her scholarship.