Fat Man, 1940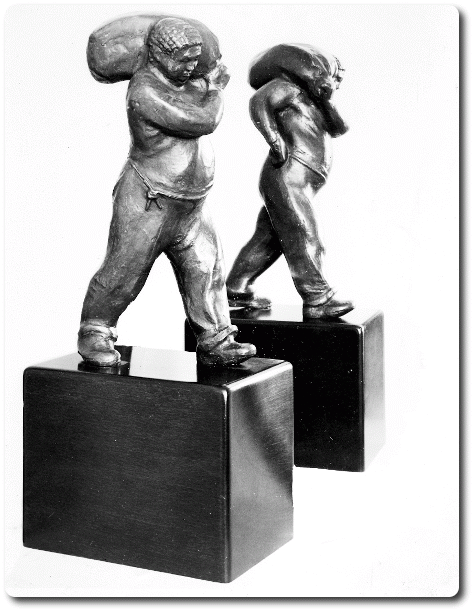 Description: Small full length figure of a fat man striding while carrying a sack over one shoulder. In bronze.
Dimensions: 28.5cm high, 11cm wide
Notes: Figure based on a quick drawing of a little fat man whom Daphne saw from a window in Paris during her visit in 1938
Provenance: Two casts were made, one purchased by AGNSE, one on loan to QAG.
Photograph by Olive Cotton.