Portrait bust of Dr Christine Rivett, c1950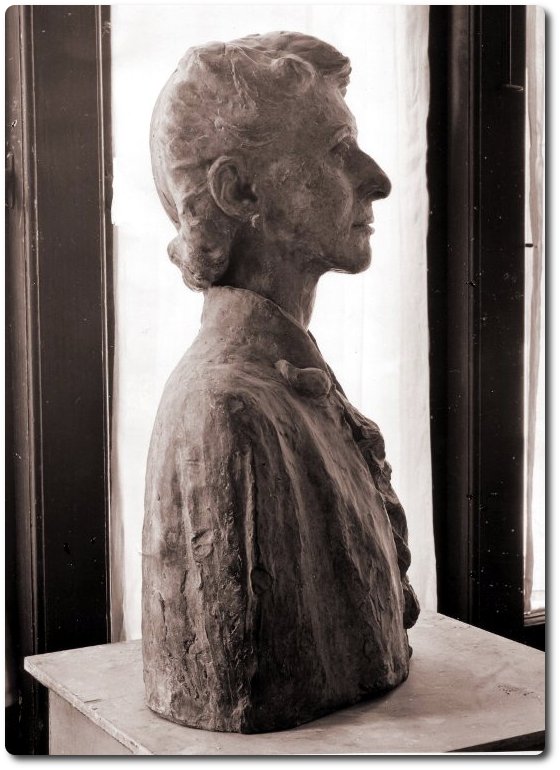 Description: Life-sized portrait bust of a woman wearing a frilled jabot, bust extending to the waist, in bronze with green patina.
Dimensions: 61cm high, 44cm wide
Provenance: Current whereabouts unknown.
Notes: The sitter, formerly from Brisbane, was a friend of Vidah Lahey and Daphne Mayo. She was also a patron of Daphne Mayo and her doctor until her death in 1962. Christine Rivett was the Queensland Art Reference Library's most generous donor of books. She had a reputation of dressing flamboyantly.