The Return of the Prodigal Son, 1923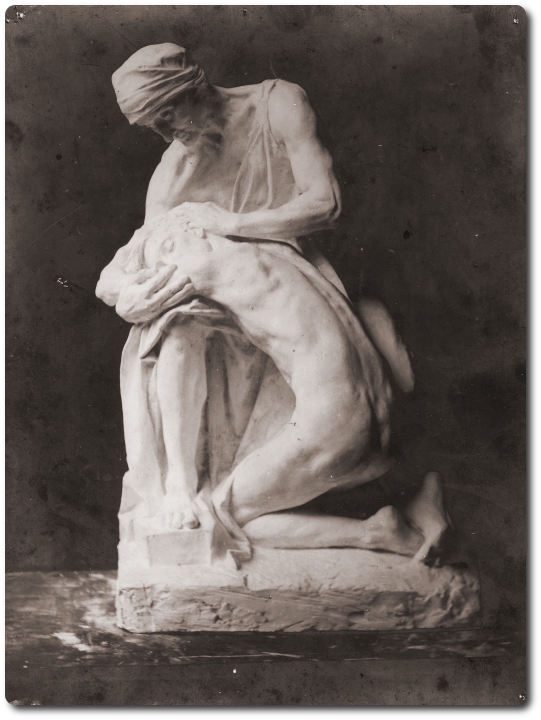 Description: Plaster group with seated and kneeling figures. First version with the father's head bound by a scarf.
Provenance: Shipped to Australia from London in 1929, current whereabouts unknown.
Notes: This was Daphne Mayo's prize winning entry for the Royal Academy's gold medal in sculpture of 1923 and the Edward Stott Travelling Scholarship. Lloyd Rees modelled for the figure of the son.