The Jolly Swagman, 1959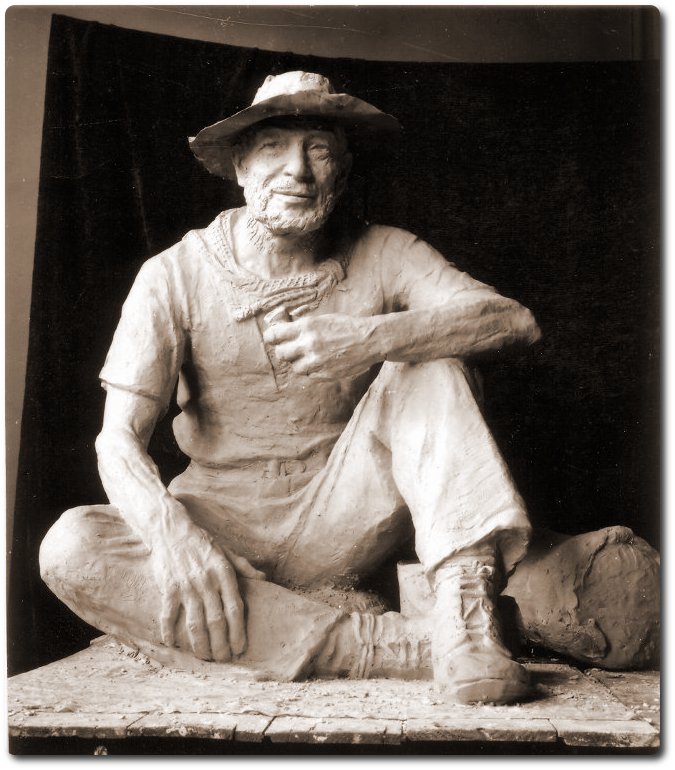 Description: Slightly larger than life-sized figure of a swaggie seated and holding a pipe in one hand and surrounded by a swag and a billy. In fibreglass coloured to resemble clay and mounted on a high plinth faced with local stone.
Dimensions: 3ft 6in high
Provenance: Commissioned by the Winton Shire Council through the consulting engineer Jack Mulholland for the newly erected public swimming pool, Winton, Queensland. The statue was proposed for a setting beneath a coolibah tree and beside the wading pool which was called the "billabong".
Notes: The statue was to commemorate the writing of Banjo Patterson's poem of "Waltzing Matilda" in 1895 near Winton and its first public performance as a song.