Portrait bust of Mr Whetton, c1960s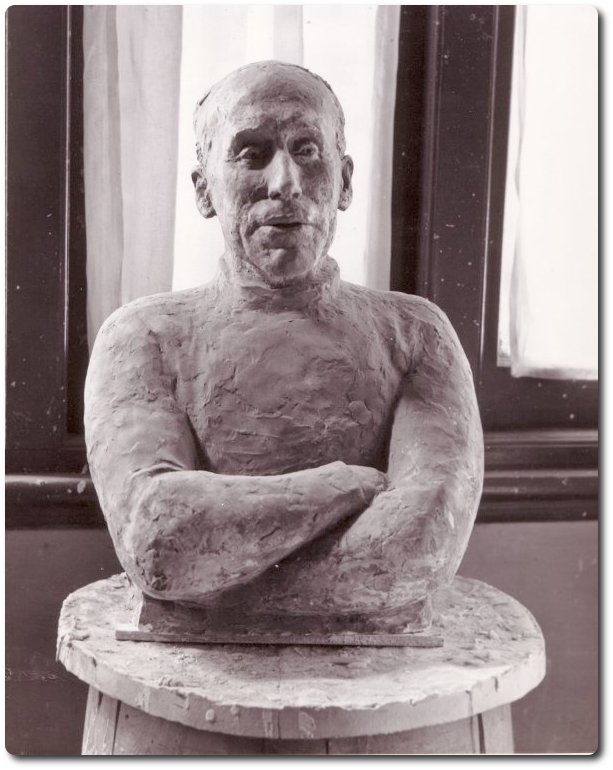 Description: Portrait bust of a balding man, includes shoulders with arms folded.
Provenance: Whereabouts unknown.
Notes: Sitter was the landlord of the sculptor's flat at Cremorne, New South Wales. A notebook used by Daphne Mayo at this time in Sydney contains measurements for the bust.