The Olympian, 1946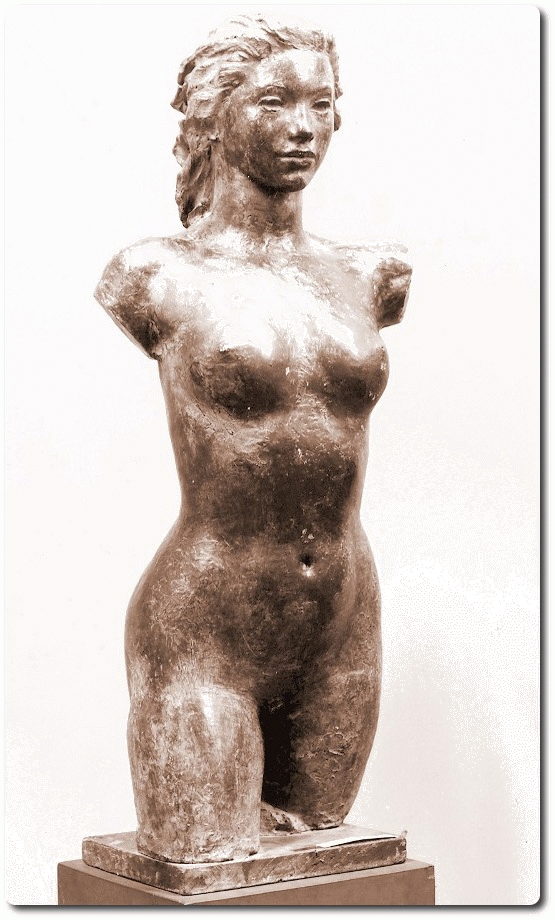 Description: Life-sized truncated torso of a nude female dancer walking, cut off at mid thighs, in bronze with a black patina.
Dimensions: 100.3cm high, 37cm wide
Provenance: Puchased by NGV 1949.
Notes: Daphne Mayo described this purchase as the greatest honor of her entire career. It was exhibited in Sydney in 1946, and again in 1948, and on display at the La Trobe Valley Art Centre opening in 1971.