Honour Roll, 1919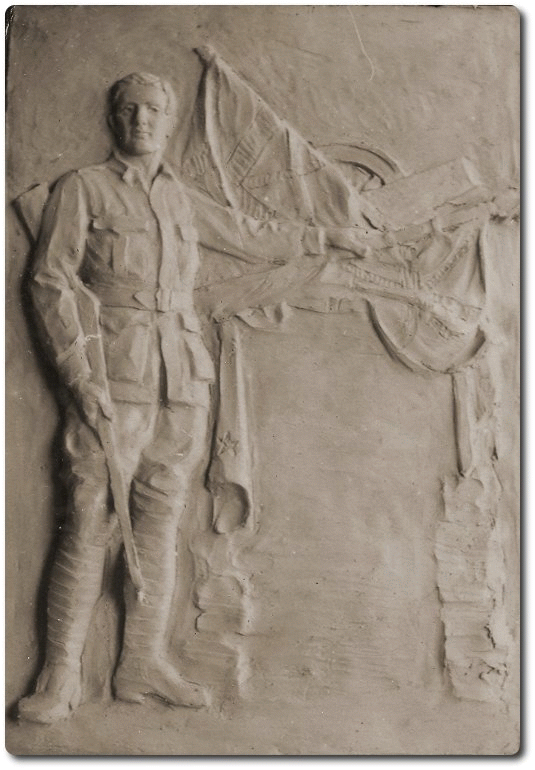 Description: Depicts the figure of a typical member of the AIF holding the Australian flag above the honour tablet.
Dimensions: 5ft 9in long, 3ft 9in wide
Provenance: Present whereabouts unknown.
Notes: Commissioned by the Bank of Queensland. This was Daphne Mayo's last commission before departing for London in August 1919.