Little Blackie, 1943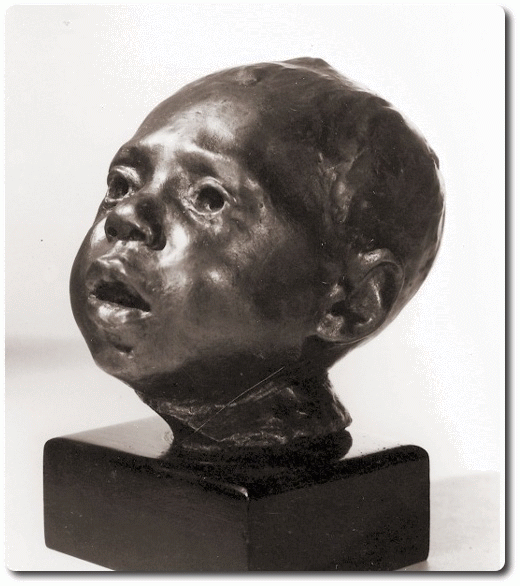 Description: Smaller than life-sized bronze head of an Aboriginal baby. Cast inscribed underneath "From the Arunta"
Provenance: Multiple casts were made. One purchased by AGNSW, one by T C Davis, Australia's High Commissioner to Cananda, one acquired by UQAM from the estate of Mrs B L Buttner, one on loan to QAG.