Statue of a boy for Knox Grammar School, Sydney, 1962-1964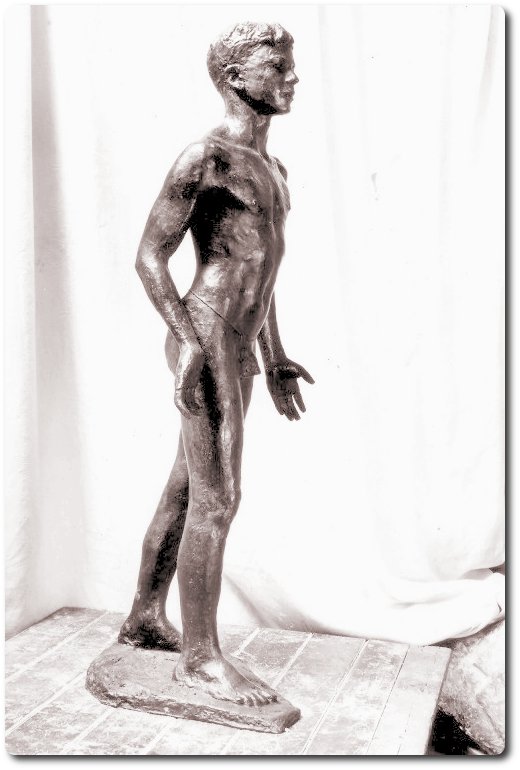 Description: Smaller than life-sized statue of an almost naked standing youth, in bronze with green patina and mounted onto a cylindrical sandstone inscribed plinth.
Dimensions: 107cm high, 43.5cm wide
Provenance: Commissioned for the Knox Grammar School by the parents of the boy and set outside and facing the school's chapel. "In memory of Peter Stuart Smith, 22.9.47 - 31.1.62, presented by Mr and Mrs L A Smith".